Wooden gates are a classic choice for Texas ranches. They're made from sturdy materials that can withstand the elements, and they can be customized to match your home's exterior.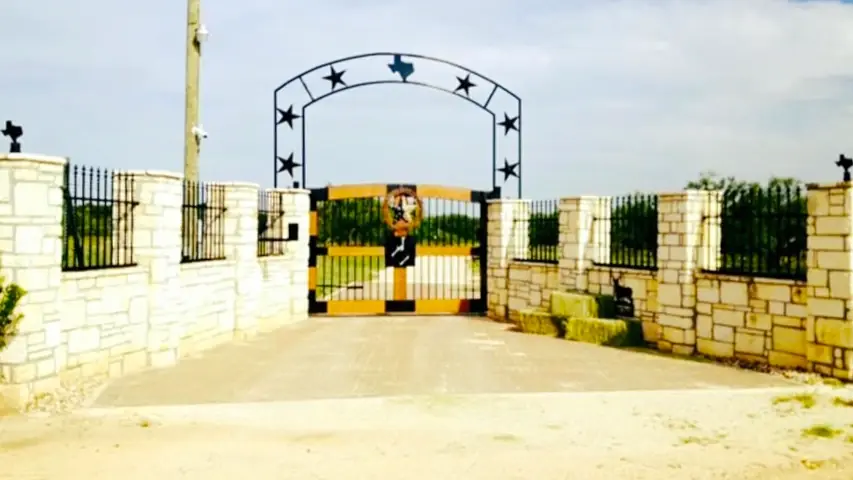 Durability
One of the biggest benefits of wooden gates is their durability. Wood is a strong and resilient material that can withstand the harsh conditions of the Texas climate. Wood gates can withstand heavy rains, strong winds, and extreme temperatures. They are also less likely to rust or corrode than metal gates.
Aesthetics
Wooden gates also add a touch of beauty and elegance to any property. They can be customized to match the style of your home or ranch. You can choose from a variety of different woods, finishes, and designs to create a gate that is uniquely yours.
Security
Wooden gates can also provide a measure of security for your property. They are difficult to climb or break through, which can deter trespassers. You can also add security features to your wooden gate, such as a lock or a security camera.
Maintenance
Wooden gates are relatively low-maintenance. They only need to be painted or stained every few years to protect them from the elements. This is a small price to pay for the many benefits that wooden gates offer.
Cost-effectiveness
Wooden gates are also a cost-effective option. They are typically less expensive than metal gates, and they can last for many years with proper care.
Sustainability
Wooden gates are also a sustainable choice. Wood is a renewable resource that can be harvested and replanted. When you choose a wooden gate, you are helping to support a sustainable industry.
Here are some additional benefits of wooden gate entrances:
They can be customized to fit your specific needs and requirements.
They can be made from a variety of different woods, each with its own unique look and feel.
They can be stained or painted to match your home's exterior.
They can be easily repaired if they are damaged.
They can add value to your property.