By creating a unique and visually striking entrance, you can set your property apart and make a lasting impression on visitors. A custom entrance can also serve as a functional gateway, providing security and controlling access to your property. Additionally, a well-designed entrance can enhance the overall value of your ranch and contribute to its curb appeal. By working with a skilled designer and installer, you can create a custom entrance that perfectly fits your style and needs, while also adding beauty and value to your ranch.
Request Your Entrance and Gate Quote
We'll customize an entrance and gate quote to your specifications.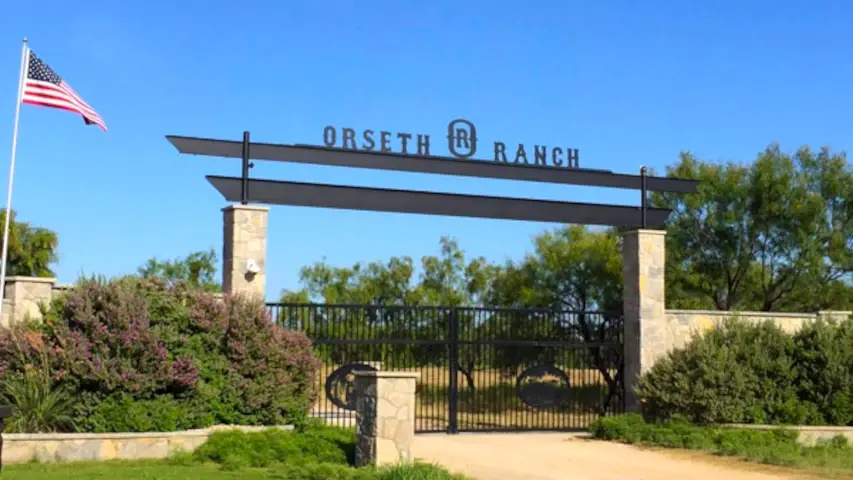 Custom Entrances
A custom gate entrance can provide several benefits to a ranch owner, including increased security, aesthetic appeal, increased property value, privacy, and convenience
Security: A custom gate entrance can enhance the security of a ranch by restricting access to unauthorized individuals. The gate can be designed to have features such as keypad access, intercom systems, or security cameras to allow the owner to control who enters the ranch.
Aesthetic Appeal: A custom gate entrance can add to the overall visual appeal of a ranch. It can be designed to match the architectural style of the main residence or the surrounding landscape.
Increased Property Value: A well-designed and functional custom gate entrance can increase the value of a ranch. It can also add to the property's curb appeal, making it more attractive to potential buyers.
Privacy: A custom gate entrance can provide privacy to the ranch owner by blocking the view of the property from the outside. This can be especially useful for ranches located in busy areas.
Convenience: A custom gate entrance can be automated to allow for easy access for authorized individuals. This can be especially useful for ranch owners who receive frequent deliveries or visitors.
Entrances Projects
These are just some of the custom entrances and gates for ranches projects Fred Nuncio Fencing and Construction, LLC has done.