Livestock Pens
Livestock pens can provide several benefits for both the animals and their owners.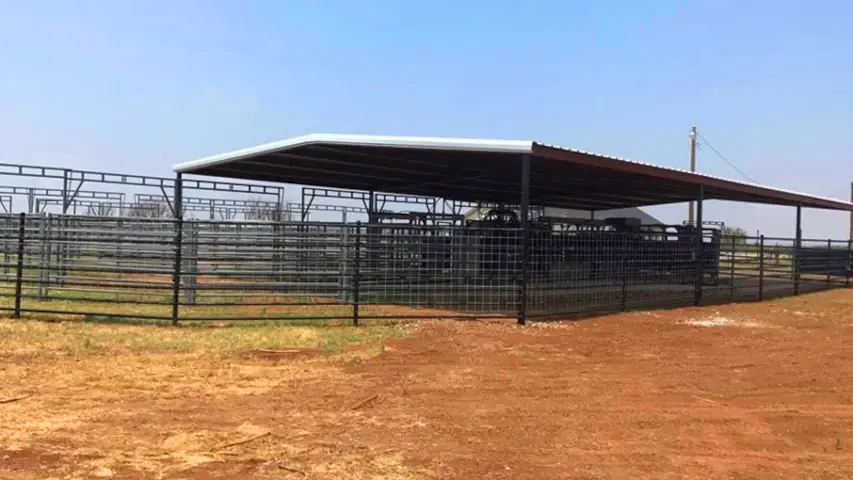 Safety and security: Livestock pens provide a safe and secure environment for animals. This helps to prevent them from wandering off and getting lost or injured. It also provides a safe place for them to rest and sleep.
Ease of handling: Having livestock in a pen makes it easier to handle and manage them. It allows for better control of the animals during tasks such as feeding, watering, and medical treatments.
Improved health: Livestock pens can be designed to promote good health for the animals. Proper ventilation and sanitation can reduce the risk of diseases and infections. Pens also provide a clean and dry area for the animals to rest and avoid mud and manure.
Efficient use of space: Livestock pens allow for efficient use of space, especially for farmers who have limited land. This can increase the number of animals that can be raised on a farm and thus increase profits.
Reduced stress: Livestock pens can reduce stress on the animals, especially during times of extreme weather conditions. This can result in better weight gain, milk production, and reproduction rates.
Environmental benefits: Properly designed and managed livestock pens can also have environmental benefits, such as reducing soil erosion, protecting water quality, and minimizing the risk of nutrient runoff.
We know how important it is to have the right size and design pen to comfortably hold livestock and keep them from escaping. Our team delivers deer, cattle, sheep, horse, and goat fences that can withstand high winds, heavy rains, and more.